Mission Family Chiropractic Reviews
What Our Kelowna Patients Say
At Mission Family Chiropractic we love when patients share with us their feedback and comments after chiropractic care. Please read our patient testimonials below to see what other people have achieved through their tailored treatment plans with us.
Share your stories too! Click here to send us your feedback so that we can help to spread the word about the benefits of natural Mission Family Chiropractic care.
For more information, or to schedule an appointment contact us today.
---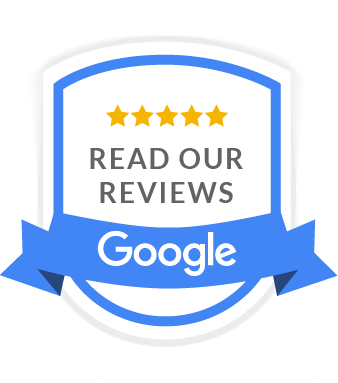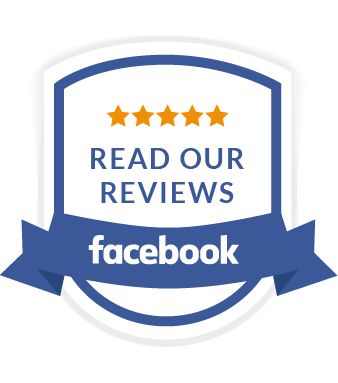 Feeling A Lot Better
"I can tell that Dr. Wood is an expert in his field. I have been under chiropractic care since I was 24 (now 61) and know a bit about what makes Chiropractic work. Dr. Wood uses the Thompson Drop Table and the difference between his table and what others use is like night and day. Why? Because Dr. Wood invested in a Hydraulic table, which is a great expense but is highly effective in providing gentle and effect corrections of subluxations of the spine. I can already tell that my back is feeling a lot better (after one visit) and that my continued work with Dr. Wood will make sure I live pain free, once again."
Best Care
"The best care I have ever received! Dr. Tim, Lana and Lisa (and Murphy) are happy, helpful, knowledgeable! Friendly. Always a pleasant experience!"
Great Relief
"It was very awesome that since I'm 5 months pregnant (Dr. Tim is trained in this type of adjustment) and I fell down that they got me in ASAP–that was a great relief. Thanks a million!"
Most Welcoming Staff
"Some of the nicest and most welcoming staff I've ever met. I knew as soon as I spoke on the phone that this was going to be a good place! Excited to see how my body can be helped."
Would Recommend for Sure
"I really appreciate the efforts and the kindness of the staff. They knew and addressed me by, my name from the very first time I walked through the door. I was also thankful for the time Lisa and Tim took to sit with me and do thorough intake conversations. I also witnessed many positive conversations with other patients as they came and went through their seasons. Overall it's been a great experience. At this point, I would recommend the practice to others for sure."
Truly Grateful for the Care Received at Mission Family Chiropractic
"There is nothing worse than to watch your child struggle to do "normal" things a child does. I didn't get to watch our daughter run or climb the playground at the park at the normal age times. These were things out of reach for her. Her muscles have low muscle tone and so it takes her longer to get enough strength to accomplish many things. Her muscles are especially weak on the one side. It felt like as soon as she got strong enough she'd have a growth spurt and her muscles would have to play catch up.
We met Tim on Canada Day at the park. I figured I'd give this a go and see if something could help our daughter. By this time we'd had regular physio since she was less than a year old…with little results. She was almost 4 and was unable to run, walk for longer than 5 minutes (with special insoles), or even climb the stairs using both feet without the rail.
We began the heavy duty process of driving in from Vernon 3 times a week. Within the first 2 months, she was able to go up and down the stairs by herself, without the rail. That makes me nervous, but she's getting stronger.
Now at the end of the 4th month she is running! She asks me if she can run everywhere. I never thought I'd have so much joy at watching a child run. I have noticed her energy increase. For the first time I had to ask her to settle down. She is involved in everything. Before she would be quietly sitting on the couch reading, now she has a book under her arm as she runs to catch up to her siblings. She is more confident and sure of herself. She used to say, "I'm too little", now it's "let me do it!"
On Halloween we watched her run, leading the gang, going from house to house. She was out for an hour. Last year we pushed her in a stroller and often carried her up the steps as she couldn't do it at all. She was so excited to be involved and was quite animated in telling about everything when she got back to Nana's.
I am truly grateful for the practice that Tim has. Thank-you for taking time out of your Canada Day."
Our Child's Balance Has Greatly Improved
"Within four weeks of starting treatments at Mission Family Chiropractic, we noticed significant improvements in our child's balance. I first noticed it when she climbed a full set of stairs one step at a time without using the handrail. Other indications are her improvements in hopping on one foot, spinning while dancing and riding her bike.
A person doesn't need to be experiencing pain to be a candidate for chiropractic. Many people could be experiencing an improved quality of life by receiving chiro treatments."
Dr. Tim Found Our Child's Problem in the First Visit!
"My son has been in Dr. Tim's care for 6 months. My husband and I brought him to the office when he was 5 weeks old. He was having difficulty sleeping. He would nap comfortably in his car seat and when he was in a reclined position but anywhere else he would get fussy. Whenever he was in a prone position he appeared to be in pain. He would cry, kick his legs, and curl up his knees. We thought he had some gastric problems and did our best to alleviate his symptoms. He was sleeping very little, maybe 4 or 5 hours a night and wasn't napping during the daytime.
I've always been an advocate of chiropractic care so I was relieved to know that Tim worked on infants as well. We had our first consultation and Tim found our child's problem in one visit. A neck vertebrae misalignment which was the result of him being born as an emergency C-section. After his first adjustment he slept 8 hours!! My husband and I felt like we were on vacation! Our son's now 8 months old and hasn't been sick once, not even a cold! We continue to have him adjusted especially since he's crawling and he continues to improve and is a very happy, active baby who loves to come to see his chiropractor every 2 weeks."
Wish We Would Have Found Dr. Tim Sooner!
"A year ago our family sought to find quality chiropractic care. Reasons for this included neck pain (for both our children and me), headaches for our youngest child, and hip pain. We found Mission Chiropractic via Google and picked them because they are a child friendly clinic. We attended Dr. Tim's educational meeting and decided to make the commitment to pursue scheduled treatment and as hoped our chronic neck, back, and hip pain and headaches went away. Having said that what came along with this new form of care for us was remarkable. Having suffered for over 10 years with sinusitis, allergies and other health issues I can with utter confidence tell you these symptoms and ailments have all but ended and my overall health has made a dramatic improvement.
As is somewhat expected from all parents children seem to always be sick. Our children were no different. We eat quite healthy and are an active family however it just seemed they could never beat a cold without antibiotics especially as these mild illnesses would often turn into much worse such as ear infections, tonsillitis, scarlet fever, allergies, rashes and croup. We cringed when we would travel because we were sure our children would get sick during our vacation just from setting foot in an airport. I am here to tell you it does not need to be this way. Our children have missed little to no school due to illness and we have been completely antibiotic free in our house for over 1 year. We have seen excellent posture improvement as well. Chiropractic medicine was the only change we made in our lives so we are sure that this is a direct result of our new found care… As I look back to all the loss of wages I had from staying home with sick kids, all the medical and herbal purchases made to try to obtain good health, not to mention the damaging antibiotics our children had to ingest, I wish we had found Dr. Tim and his method of treatment much earlier. It has allowed a much more balanced enjoyable life… We would like to thank Dr. Tim and his staff at Mission Family Chiropractic…
---
Mission Family Chiropractic Reviews | (250) 712-0900